A Legacy Of Excellence Designed By A Team With Heart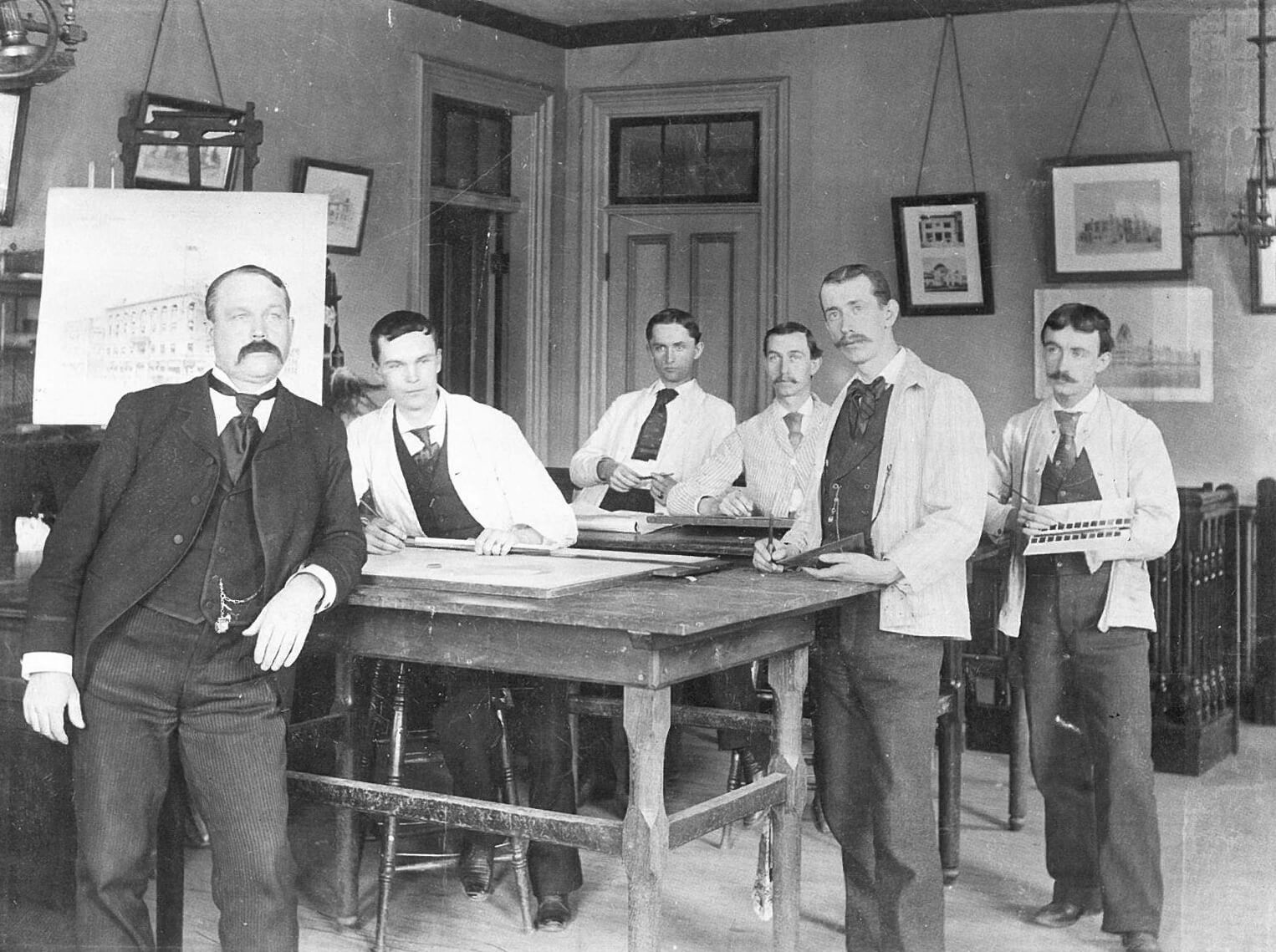 Collaboration Is In Our DNA
From the very start, our practice integrated great design and innovative engineering. Harriman traces its roots back to 1870 when William H. Stevens founded an architectural practice in Lewiston, Maine. With a background as an architect, builder, and engineer, Stevens, along with early firm partner George Coombs, took on a broad range of building and infrastructure projects that encompassed everything from downtown commercial blocks to the city's water system and other critical infrastructure.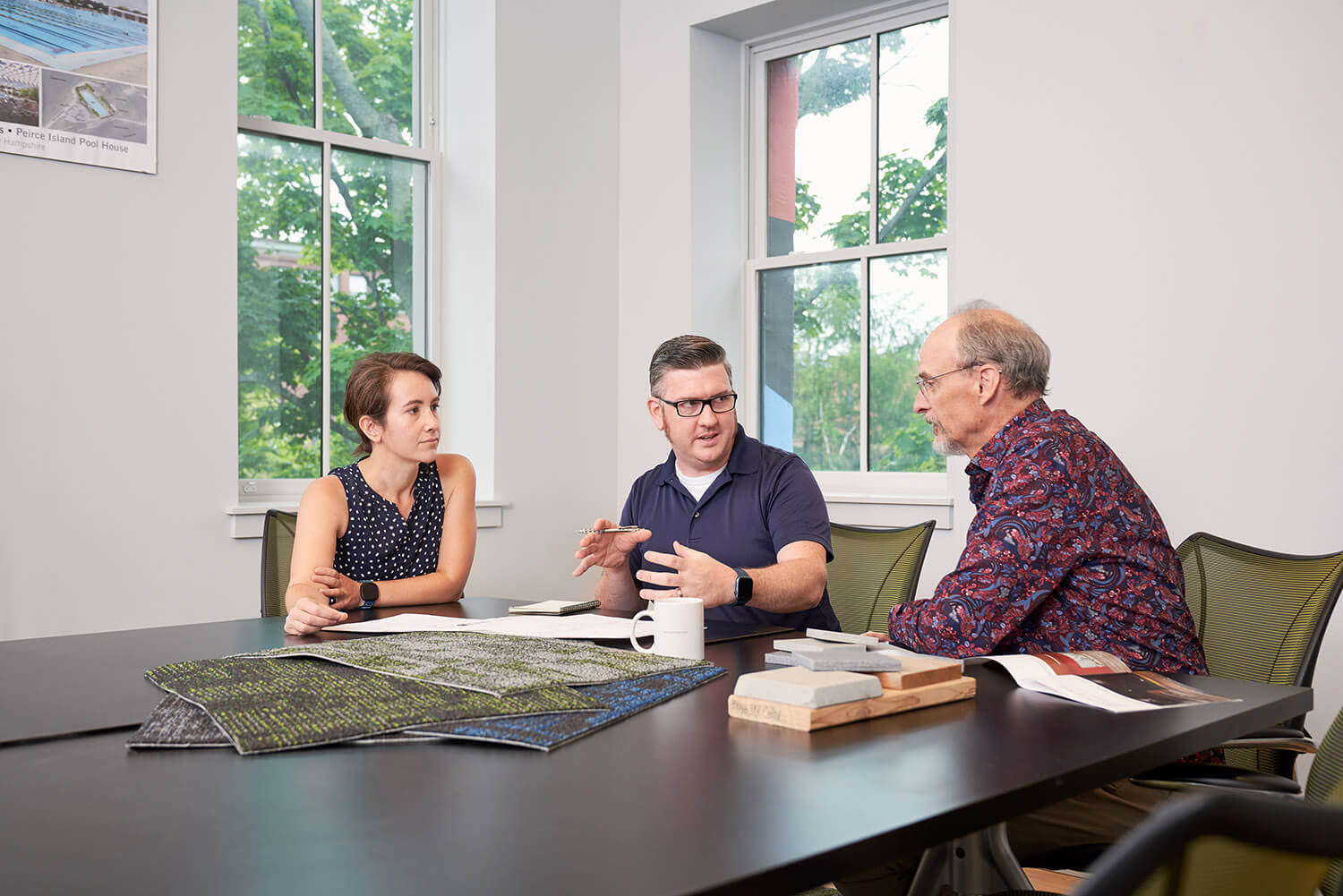 Our strong A/E heritage continues today. Multi-disciplinary staff collaborates to develop creative and inspiring solutions to diverse and complex challenges. Our culture values research and dialogue as cornerstones of how we interact with each other and our clients.

Over its long history, Harriman has been responsible for many of the most important public and private buildings throughout Maine: libraries, schools, city halls, churches, commercial blocks, fire stations, mill buildings, military facilities, courthouses, hospitals, theaters, banks, and hotels. There are few large communities in Maine without a Coombs or Harriman building on its "Main Street". Many have received Maine and National landmark designations.
The First 150 Years
In 1870, fueled by the city of Lewiston's burgeoning mills and manufacturing economy, William H. Stevens opens an architectural practice. In 1875 George M. Coombs joins the firm, and the two focused on the design of houses, churches, schools, business blocks, and factories in the Italianate, Mansard, High Victorian Gothic, and Stick styles of the period. With his knowledge of hydraulic engineering, William H. Stevens was also responsible for planning and constructing Lewiston's public water system and advising other municipalities seeking to improve their public utilities.
After William H. Stevens' death in 1880, George M. Coombs continued to expand the reach of the firm to create a statewide practice. In the waning decades of the 1800s, the styles of the day favored Queen Anne, Romanesque Revival, and Colonial Revival. The late 1890s saw an increased demand for schools foreshadowing what would become a major source of future work. George M. Coombs' last major design, the Kora Temple in Lewiston, is his best-known building. The temple was built in 1908 by the Shriners, a fraternal organization known for its charitable work. Inspired by Moorish architecture, the front of this exotic three-story brick structure features an arabesque central entrance and two Moorish copper domes that add a picturesque flourish to the Lewiston skyline.
In 1909, his younger son Harry S. Coombs became the senior partner, following George's death. Harry set a high standard of design for his firm, gaining a reputation for his schools and public buildings designed in the Classical Revival style. In 1928 Harry S. Coombs' nephew Alonzo J. Harriman joined the partnership. The next decade would prove challenging. The prosperity of the 1920s ended in 1929 with the stock market crash that led to the Great Depression of the 1930s. The firm was sustained primarily by its reputation for public school design. In addition to the traditional forms of the previous decades, the Art Deco style of the 1930s because increasingly prevalent in the firm's commissions.
After Harry S. Coombs retired in 1938, Alonzo J. Harriman established his own architectural firm. In the prelude to World War II, the Federal government began to invest heavily in building destroyers and transport vessels. Harriman's knowledge of marine architecture, civil engineering, architectural design, and building construction ideally qualified him to undertake massive defense projects. Early in 1941, he planned a major expansion of the Bath Iron Works and the Hyde Windlass Company. In April of that year, he established a second office in South Portland to design and build the eleven-million-dollar New England Ship Building Corporation yard. Between 1941 and 1945, these yards produced 69 destroyers in Bath and 244 Liberty transport ships in South Portland. These dramatic industrial structures on the Maine coast attracted national attention for their bold modernist blend of engineering and aesthetics and their efficient workplace design.
The post-war baby boom of the 1940s and 50s created an unprecedented demand for school construction in Maine, and Harriman became the state's leading architect for educational design. By 1960 he had designed over 100 schools across New England.
Alonzo Harriman quickly became a nationally recognized expert in school architecture. He published numerous articles on educational design in professional journals such as Architectural Record, Progressive Architecture, and the AIA Journal. Higher education was also experiencing a post-war building boom. From the late 1940s to the early 1960s, the firm designed over 30 buildings for campuses in Maine.
Post-war Maine also became the site of significant Cold War military installations. Alonzo Harriman's exemplary performance in accomplishing major defense projects in World War II made him the logical choice to plan air force bases in Topsham, Bangor, and Limestone as well as missile support facilities in Bangor and Presque Isle.
Alonzo J. Harriman died on September 9, 1966. Following his passing, Gridley Barrows assumed leadership of Harriman's design department. Barrows was a graduate of Harvard's School of Architecture and a seasoned architect. For much of the period between 1961 and 1985, his taste and sophistication were reflected in the buildings that Harriman planned. Deliberate, rational, and precise in his approach to design, Barrows set a high standard for the work that the office produced and established a strong reputation for outstanding modern buildings.
Harriman continues this long and distinguished legacy through its ongoing commitment to outstanding design, innovative engineering, and exceptional client service.